Hey guys,
we officially have an rFactor Kiwi Super Stock server!
Sorry to make this a global announcement but will soon be deleted once everyone see the message.
Read more at this link here
It takes a wee while to find the server so keep refreshing in the server lobby, this is what it should look like,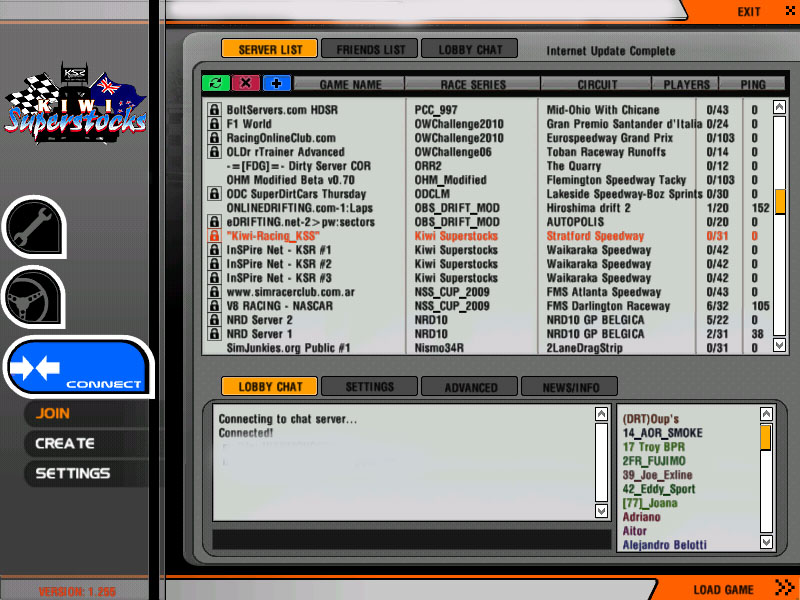 Also testing will be done to the server this week
&
The heat server may be running... more to come.
enjoy admin team


Last edited by Xtreme_H8R on 3rd September 2010, 11:30 pm; edited 2 times in total